Introducing the new high cut-resistant glove
Introducing the new high cut-resistant glove
The KryTech 837, an ISO LEVEL E glove for heavy duty work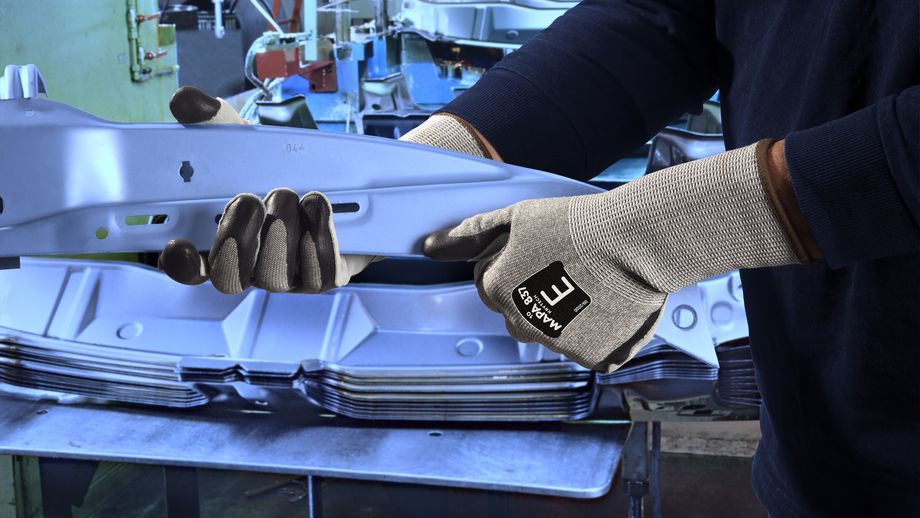 Workers operating in heavy duty industrial environments are exposed to a variety of hazards, we have identified specific protection needs when working with items containing sharp or rough edges.
In some applications when handling large, sharp metal sheets whether oily or dry, pressed or untrimmed metal parts, glass and plastic sheets or products, hands and forearms can be exposed to a high risk of cuts and punctures.
Reliable protection, high levels of grip and optimal dexterity are essential to deliver safe productive working.
In order to address these needs, MAPA PROFESSIONAL has developed the KryTech 837, a high cut-resistant level E glove fitted with a registered design and unique safety features. Combining high protection, comfort, and durability, the KryTech 837 can be used across different workstations as a one-for all purpose solution.
From Stamping to Bodyshop workshops in the automotive industry to applications in the plastics and glass industry, workers are well protected and remain productive.
HIGH PROTECTION
KryTech 837 provides ISO CUT level E protection from cuts to the hand including wrist area for a maximal protection. It protects from punctures thanks to the leather palm.
OPTIMISED COMFORT
Our seamless liner is designed with an advanced plaited knitting technology which delivers a silky smooth and comfortable interior finish and the foam nitrile coating which provides a breathable coating to enhance wearer comfort, our new glove offers optimised comfort and flexibility as well as good dexterity.
EXTENDED DURABILITY
Reinforced with leather and high strength polyester seams, the Krytech 837 provides a great durability.
Additionally we have added a nitrile coated thumb crotch reinforcement between the coating and the leather. This reinforced area delivers enhanced safety from cuts and protects it from damage delivering a long service life. It offers EN 388 Level 4 abrasion protection for extended glove life.
ADDITIONAL BENEFITS
KryTech 837 is DMF free and silicone free.
It is touch screen friendly at thumb and index finger.
Washable up to 5 times without any alteration on performance to extend lifespan, reduce cost and waste.
KryTech 837 is suitable for industries such as Automotive, Metallurgy, Mechanical, Glass & Plastics.
To contact us
If you would like to ask us a commercial question about our products or if you would like to have more technical information about our gloves and their use, please fill out one of the forms proposed below.


Documentation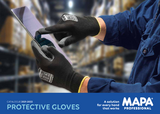 Mapa Professional 2021 Catalogue
Online reading
English - 2021
All documents
More news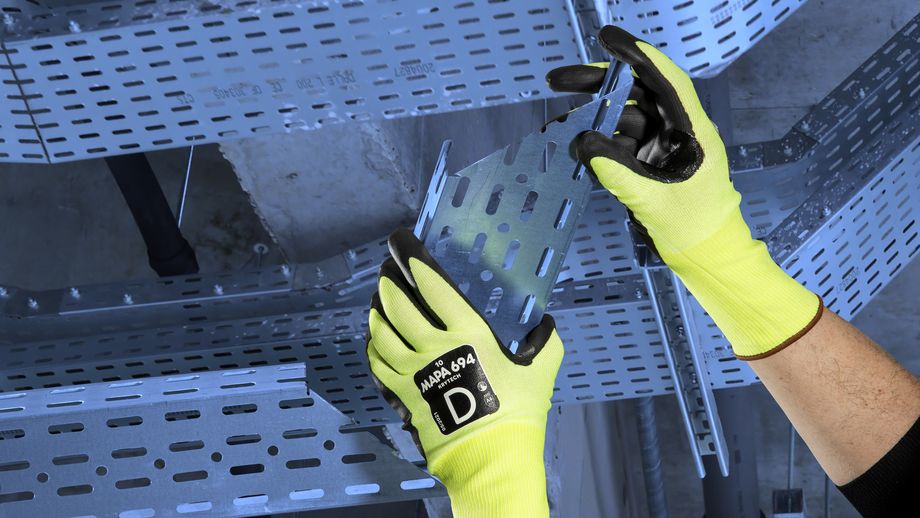 With or without cut protection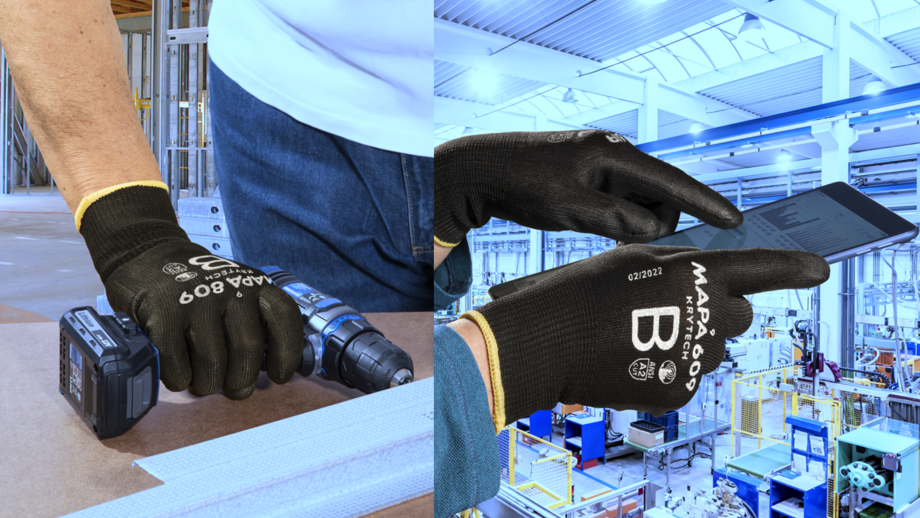 With or without crotch reinforcement