NEW IN DISPOSABLE RANGE : SOLO BLACK 935
NEW IN DISPOSABLE RANGE : SOLO BLACK 935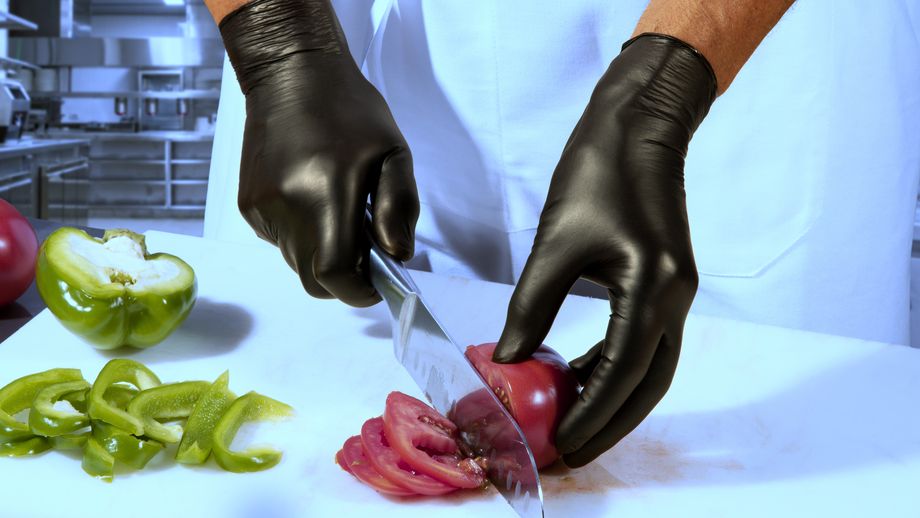 Disposable gloves are widely used throughout professional world as a measure of protection as they are essential for optimal hygiene. While they don't offer cut, thermal or puncture resistance, they are important to workers who need a quick and easy layer of protection.
MAPA PROFESSIONAL presents the latest one introduced in the range : SOLO BLACK 935, a black disposable glove that protects hands from potentially unsafe or unexpected substances (food, soilings, stains) that workers may come across.
Made of nitrile and vinyle materials, the gloves allow optimal protection to the hand. Thin & flexible, they provide with good sensitivity at fingertips. Also, they offer optimal comfort, dexterity and the beaded cuff enables easy donning.
The black colour helps to identify potentially unsafe substance and limits the visibility of stains. Also, it makes it easy to distinguish between your hand and the object.
Recommended for people with latex allergies, these latex-free gloves reduce allergic reactions.
They are also powder-free and ambidextrous.
Available from size 6 to 9.
Last but not least, SOLO BLACK 935 gloves are food contact compliant and suitable for all type of food handling except fatty food in accordance with the European Regulation 1935/2004/EC and with the Commission Regulation N°10/2011/EU on plastics materials.
These multi-purpose gloves are ideal for a wide range of tasks and professions such as food industry & services, automotive, transport, cosmetics, DIY, cleaning , construction and much more!
MAPA PROFESSIONAL guides you on the proper disposable glove removal.
Bear in mind the following rule: glove on glove, skin on skin to not contaminate ourselves with soiled gloves:
If you don't know how to correctly use disposable gloves, you could unintentionally put yourself at risk. This should keep you safe and protected from any kind of cross contamination.
Do not reuse disposable gloves, for single use only.
More news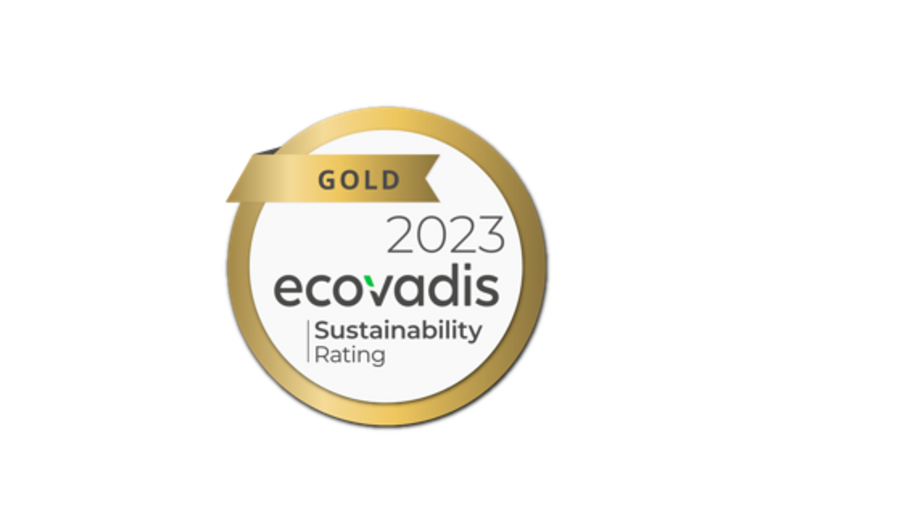 Proudly in the top 3% of companies assessed in the rubber industry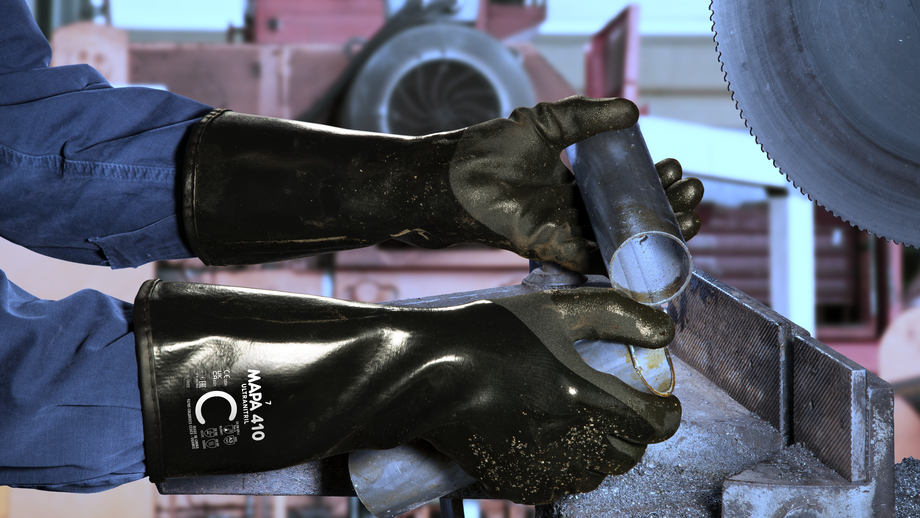 UltraNitril 410, an advanced protection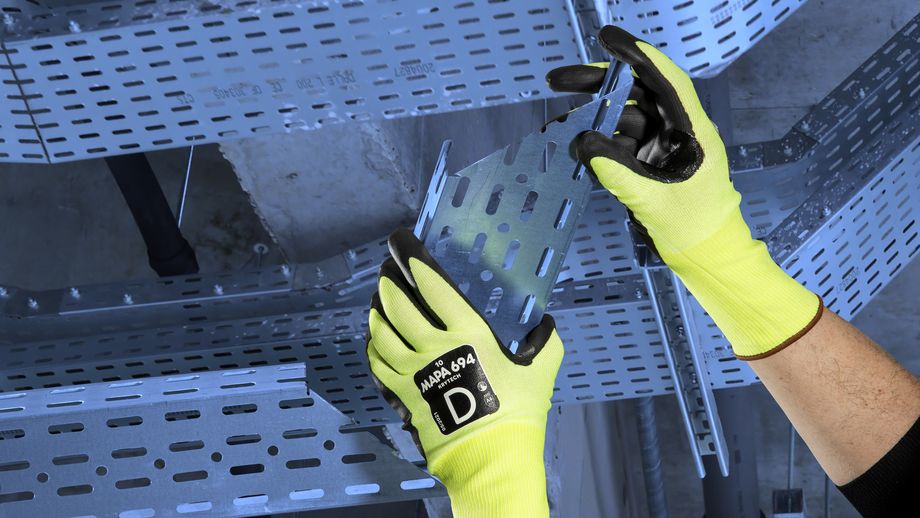 With or without cut protection