KryTech 645
Gallery
Specific advantages
A seamless plaited glove for a maximum comfort, dexterity and flexibility while providing optimal cut protection (Cut level ISO E)
Extended use guaranteed by our exclusive process RESICOMFORT. Proven breathability, flexibility and durability of the coating.
Dermatologically approved
Free of harmful substances: STANDARD 100 by OEKO-TEX®, DMF Free
Can be used with touch devices & touch screen
Silicone free to prevent traces, defects on metal sheet and glass prior to painting
Washable 1 time at 40°C without any alteration on performances*.
Cut level easy to identify thanks to the marking on the back of the glove.
*Tests carried out on unworn gloves (i.e. in new condition) which differs from the reality in the field.
Applications
Automotive/mechanical industry
Assembly of thin metal sheets
Cutting aluminium strips
Cutting strips (plasma etc.)
Finishing sharp parts
Handling metal parts
Construction Industry (Metalworkers/Locksmiths)
Handling sheet metal
Handling and installing metal structures
Glass industry
Mechanical industry
Handling aluminium strips
Handling sharp sheet metal
Cutting and stamping metal
Handling of thick, untrimmed sheet metal (not sharp-edged)
Metal shearing or cutting
Standards
CAT. 2

4X43E

X1XXXX

ANSI

ABRASION

ISO 13997:
29,5N (g)
Product detail
Material
Nitrile foam sandy
Colour
Black, grey
Interior Finish
Seamless textile support from HDPE fibres
Exterior Finish
Ventilated back
Length (cm)
23-28
Size
6 7 8 9 10 11
Packaging
1 pair/bag
12 pairs/bag
48 pairs/carton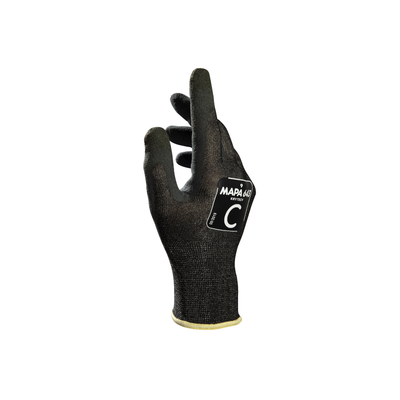 New
Cut Protection
Comfort, Suppleness & breathability without any compromise on cut protection & durability Can be used with touch devices & touch screen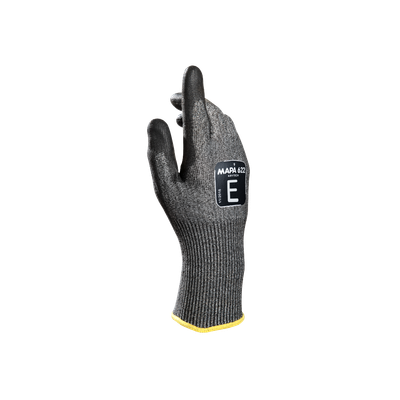 New
Cut Protection
Very high cut protection without any compromise on comfort and dexterity.
To contact us
If you would like to ask us a commercial question about our products or if you would like to have more technical information about our gloves and their use, please fill out one of the forms proposed below.


Documentation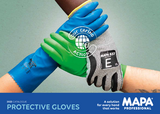 All documents